The floral joggers again + The Complete list of fashion linkups
7:00 AM
There are three random things you should know : 1)The wind in chicago has been crazy and I just can't make my hair stay in place, 2) I truly hate that it's getting dark so early and I don't know what to do to take the pictures for this little blog of mine, any recommendations? , 3) these joggers are the comfiest piece in my wardrobe and they are very versatile too. The colors are perfect for every season, I can dress them down, dress them up and even wear them as pj's (I've done that before), I love them and I wear them as soon as they are out of the dryer. Probably that is why they have been on the blog 3 times already, would you like to see a remix of outfits soon?
Hay tres cosas que deben saber: 1) El viento en Chicago ha estado de locura y no logro hacer que el cabello se me quede en su lugar sin tener que estarlo agarrando, 2) Odio que esté oscureciendo tan temprano (o algunas veces ni salga el sol) y sea tan dificil tomar fotos, alguna recomendación?, 3) Estos pantalones son la cosa mas cómoda en mi closet y yo pienso que también son muy versátiles, los colores quedan bien en cualquier temporada, me los puedo poner en ocasiones en que necesite arreglarme más, o también para andar en casa y algunas veces los he usado como pijama. Me encantan! Y a lo mejor por eso ya salieron unas tres veces en el blog, les gustaria ver un remix pronto?
For all of you that came here looking for my so called "Complete list of fashion link-ups" here it is, this is my dirty little secret to drive so much more traffic to my blog. You're welcome!
Y para todos los que llegaron aquí buscando la tan prometida lista de link-ups aqui esta. Este ha sido mi secretito para traer más tráfico a mi blog y hoy quiero compartirlo con ustedes. De nada!
Monday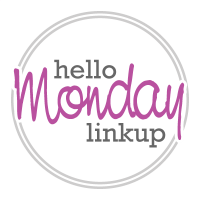 http://www.sincerelyjennamarie.com/
http://www.fizzandfrosting.com/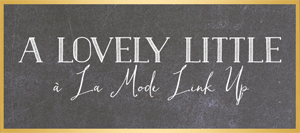 http://whitneyalamode.blogspot.com/
http://www.michellespaige.com/
http://www.stillbeingmolly.com/
http://www.chachathefashiongenius.com/
http://www.stylenudge.com/
mahogany closet mondays
http://www.mahogany-closet.com/
Tuesdays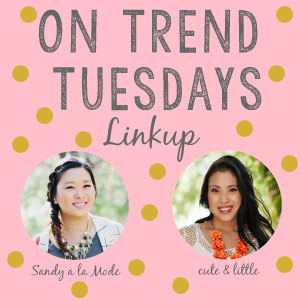 http://www.sandyalamode.com/
Thursday
Friday
http://www.jeansandateacup.com/
http://www.jolynneshane.com/
http://www.rachelthehat.com/
Fun fashion friday
http://fashionshouldbefun.blogspot.com/
http://lizzieinlace.blogspot.com/
monthly
http://www.dousedinpink.com/