9 Facial Care Products for oily skin
6:00 AM
Hi how is everybody doing?
Today is the second day of the 12 day blogger challenge: Review of a product , service or brand, so I decide to do not only a one product Review but all the Facial Care Products i'm currently using.
Hoy es el segundo día del desafio blogger (en realidad era ayer pero tocaba viernes de playlist, asi que lo pospuse hasta hoy) y se trata de hacer un "review" de algun producto, servicio o marca, pero como yo soy muy buena onda no lo haré de uno solo, si no de todos los productos faciales que actualmente estoy utilizando. Espero les sea de utilidad.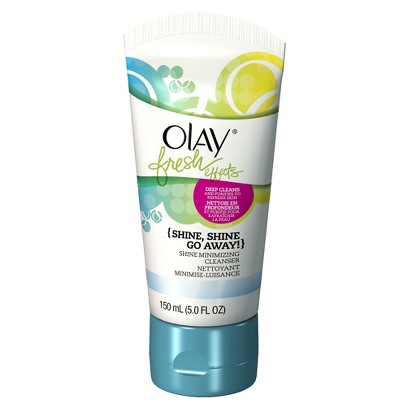 Nothing better than start a morning feeling fresh, this facial cleanser is amazing it helps to minimize shine and also it smells great
Esto es lo primero que utilizó al despertar, de verdad es increible te deja la cara muy muy limpia y sin nada de brillo y aparte huele riquisimo.
Two times a week we should exfoliate our skin to remove dead skin and remove away roughness, I like this neutrogena scrub because it is very soft , it's smells good and it's oil-free
Dos veces a la semana debemos exfoliar nuestra piel para remover celulas muertas y lograr una limpieza profunda, este exfoliante de neutrogena me gusta mucho porque es bastante suave , huele muy rico y ayuda a evitar imperfecciones.
This toner is perfect to get rid of pimples and redness, but i wouldn't recommend this to anybody who has dry skin .
Este es perfecto para secar granitos y evitar el brillo, pero si tu cutis es seco no lo recomiendo porque puede ser muy fuerte y secar mas la piel.

This moisturizer is one of my favorites it keeps the skin hydrated and matte all day long, sure it is a little bit expensive but it worth it !
Este hidratante de Clarins es de mi favoritos porque es muy ligero , ayuda a mantener la piel mate todo el día y deja una sensación fresca en el rostro, ciertamente no es muy economico pero vale la pena.
This oil-free serum is magic, after the first week using pores will look smaller, my recommendation is to use it before your make up routine, apply foundation will be easier than ever and also it's going to make the make up last longer.
Este serum me encanta!! despues de usarlo por un poquito mas de una semana minimiza los poros abiertos, ademas si lo usas antes de tu rutina de maquillaje ayuda a que puedas aplicar la base y quede mas parejita y el maquillaje durara horas!!
I'm sure everyone reading this know that use sunscreen everyday is extremely IMPORTANT (it helps to prevent dark spots, freckles and wrinkles caused because of the sun exposure) A dermatologist recommended this one to me and I love it, This spray sunscreen it's no-oily and very easy to apply
Yo creo que ya todos saben lo importante de utilizar bloqueador solar DIARIAMENTE (ayuda a prevenir el envejecimiento por rayos UV, previene la aparición de manchas y arrugas, etc.) Este de Genové me lo recomendo una dermatologa y yo estoy encantada no es para nada grasoso y no deja una sensación pesada en el rostro además como es en spray es super practico de aplicar.
A BB cream is a MUST have to me, and I'm completely in love of this one : it helps to reduce pores, to hydrate my skin and keep it oil-free and matte, it has sunscreen and a little bit of color to conceal imperfections and even skin tone, all in one! it's perfect to skip many steps in our daily skin care routine when we're in a hurry or just being lazy to apply a billion creams.
Desde que conocí este BB cream se ha vuelto algo super indispensable, es perfecto para esos dias en que no tengo ganas de maquillarme pero no quiero verme como si me acabara de levantar o tambien para las mañanas en que tengo muchisima prisa como para estarme poniendo las mil cremas antes de maquillarme. Esta crema es un todo en uno, disminuye la apariencia de los poros, es un hidratante que ayuda a mantener la piel matte, tiene protector solar y ademas un poquito de color, te puedes saltar mil pasos usando una sola crema.
I wouldn't recommend to young people to use every day this eye contour cream to because the formula is a little bit strong, I only use it after a long night because it helps to avoid puffy eyes the next morning
Personalmente yo no utilizo esta crema todos los días porque para mi tipo de piel la formula de esta cremita puede ser muy fuerte, pero ayuda mucho usarla despues de una noche de desvelo, al otro dia los ojos no amanecen inflamados ni se sienten cansados.
This is perfect to use after a lack of sleep night, it helps to reduce puffy eyes

Perfecto para utilizar despues de una noche de desvelo, ayuda a disminuir las ojeras y la sensación de tener los ojos cansados.
I tried this because I got some mini samples after I bought a lot of things at the Clarins counter and I loved it. This silky and soft cream is a non-tissue make up remover, to use it you need to apply it on your face and then lay your hand on your face and quickly lift it this i going to create a suction effect that removes all the make up

Despues de haber comprado muchas cosas en el stand de Clarins me regalaron algunos mini botectitos de este desmaquillante y yo quede encantada despues de usarlo, no es el tipo de desmaquillante que te aplicas utilizando algodones o toallitas, esta es una cremita super suave y no grasosa que se aplica dando toquecitos por toda la cara y como que succiona el maquillaje, una maravilla!!
I like to read product reviews and try new things all the time, but right now this is what i'm using, just in case you like to try new things there is a review about hair products I did a couple weeks ago.
A mi me gusta mucho leer reviews de productos y probar nuevas cremas a cada rato, pero por el momento estos son los que estoy utilizando, si les interesa leerlo, tambien hice un review de mis productos favoritos para cabello
And that's all, what facial care products do you use?
// y ustedes que productos para el cuidado facial utilizan?
Follow Me on:
|Twitter
|Facebook
|Pinterest